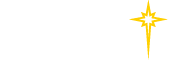 Find a Practice/Location
View All

Partnering with Your Physician to Bring Prescriptions to Your Home
---
You no longer have to run to the pharmacy to pick up your prescriptions. St. Luke's HomeStar Pharmacy will deliver your medications right to your mailbox through our convenient home delivery service.
HomeStar Pharmacy's mail order delivery is helpful for people who take maintenance drugs for chronic health conditions. These drugs are taken regularly, usually at least once a day, to manage conditions such as allergies, high blood pressure, heart disease, asthma and diabetes.

We also offer refill synchronization. By requesting this service, our pharmacist will coordinate your medication delivery amounts and send ALL of your medications on the same date.