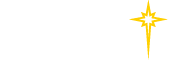 Find a Practice/Location
View All

Meet LVU's Athletic Trainer Mariangelie Balaguer
There's a new face at Lehigh Valley United that players and coaches are getting to know.
Mariangelie Balaguer, MS, LAT, ATC, is the new certified athletic trainer from St. Luke's who has been assigned to the Lehigh Valley United family.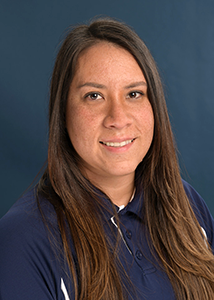 Mariangelie Balaguer, MS, LAT, ATC
"St. Luke's Athletic Trainer Mariangelie Balaguer manages the care for the entire Lehigh Valley United club with onsite services," said Stephenie Stark, MS, LAT, ATC, ROT, Lead Athletic Trainer, St. Luke's University Health Network.
"Mariangelie brings a wealth of knowledge in injury prevention and rehabilitation to the LVU families," Stark added. "With a dedicated space at both the Lou Ramos Center and Turff Club, consultations and injury evaluations can be completed in a timely manner and private setting. Having this level of expertise onsite will allow for athletes to return to the sport they love safely following injury."
"What I'm looking forward to most is working with the players and coaches," Mariangelie said. "The goal is to keep them healthy and in good shape so that they maintain and improve their ability to play and perform to their best capability.
"My goal is to educate them in injury prevention and help them in whatever way I can with recognition, evaluation, treatment and rehabilitation, and if needed, appropriate referrals when injuries arise. We want them playing the sport they love and having fun while doing so."
Mariangelie's own athletic background is impressive, having played professional softball in her native Puerto Rico as a teenager, which allowed her to save money she needed when she pursued a second bachelor's degree and master's degree program in Athletic Training at East Stroudsburg University.
She helped give back to Puerto Rico, serving as an athletic trainer/sports medicine volunteer during international competitions for Olympic sports that included triathlon, soccer, diving, judo and water polo.
She has spent the last five years working for St. Luke's and assigned to different schools in the Bethlehem Area School District and Northampton Community College, working with athletes and coaches from middle school through college.
Mariangelie wanted to be an artist as a youngster, but sports was in her blood. She honed in on Athletic Training because she saw it as a first line of defense for the athletes.
At one point, Mariangelie had the opportunity to work with LVU's PDL – now USL 2 – team for a summer, and she is thrilled to become part of the LVU experience in a fulltime capacity.
"There are a few familiar faces for me," she said with a cheery voice. "I know Andy Adlard from working with the PDL team. Coach Ian Larimer, I know him from assisting with soccer practices and game coverage at Liberty High School. I'm definitely excited about this opportunity and looking forward to working with them, and everyone at LVU."