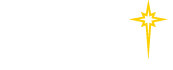 Find a Practice/Location
View All

Behavioral Health

Treating Pediatric Behavioral Health Conditions at St. Luke's
If you are concerned about emotional wellness, let us help your child discover and build on the inner strength he already possesses. We offer many counseling options to help your child manage emotional concerns. We will work with you and your child to reach your family's wellness goals. We also have licensed psychotherapists who can provide ongoing counseling to refill your child's emotional toolkit.
And should your child require medication, we have a child/adolescent psychiatrist to help manage your child's medical needs and medications. At St. Luke's, we all work together as a comprehensive team to make your child well again.
St. Luke's Behavioral Health Services can help your child (ages 5 to 18) with the following mental and behavioral health issues:
Anger management
Anxiety disorders, including phobias
Attention deficit disorder with hyperactivity (ADHD)
Bipolar disorder
Childhood disorders
Chronic pain disorders
Depression
Eating disorders
Emotional eating
Fibromyalgia
Grief and bereavement
Headaches and migraines
Healthy relationships
Obsessive compulsive disorder (OCD)
Panic disorder
Parenting skills
Post traumatic stress disorder (PTSD)
Stress management
School/life balance
Not sure if your child's behavior warrants professional attention? If any of these issues is disrupting your child's life in any way, such as becoming so depressed he is no longer going to soccer practice, or hanging out with his friends, it is time to talk to a professional. If you need a doctor, please contact St. Luke's InfoLink or call 1-866-STLUKES.
Psychotherapy Groups
Behavioral Health Services offers psychotherapy groups to help teens cope with depression, stress, anxiety and anger management.
Contact our Intake Department at 484-526-2400:
To Register
For meeting dates and times
For more information about the groups and instructors
Please note that groups are subject to change. Not all groups meet every week. Insurance is accepted. Co-pays vary by plan.